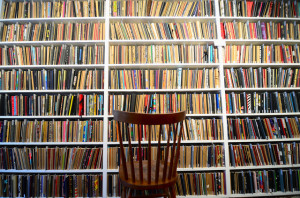 Regular readers (and friends//family) will know that I am an avid little book devourer. I am a lover of words and a seeker of knowledge – so put me in a book store and I am in heaven! I dragged David into so many foreign language bookstores during our European escapades – because I still am completely unable to walk past a room full of books without needing to have a sticky beak!
With all the commuting we did (via bus//train//planes), I was given the gift of time and with that gift … mama got her reading on. I read almost five books during my time away – all of which were enjoyed during these times of commute, with me only closing the cover once I could see our destination ahead. True to my personal style, I covered a few genres – a little fiction, a little yoga, a little personal growth and psychology, a little spiritual and a little 'fierce female' entrepreneurial styles.
I thought today, as a sort of 'community bookclub' inspired post. I would share some of these books with you – just a brief synopsis; what I loved; what I didn't and what I learned.
I seldom read fiction. It takes a good book to get me excited. This book captured my attention from the onset. It starts by welcoming you into the messy and, to be honest, quite depressing world of Rachel – an alcoholic, over thinker and big ole mess really. Rachel's monotonous days play out in a repetitive fashion, until one day she notices something a little 'off' on her daily commute. The book speeds up and is a mixture of suspense, character growth//development and a glimpse into the complexity of human relationships and dynamics. I whooshed through this one. An easy to read, edge of your seat sort of story.
Ah, health and fitness books, that's more like me! This is the much anticipated book by yoga extraordinaire – Tara Stiles. Tara is a New York based yoga teacher who has led thousands upon thousands of her students along the yogic path. In this book, Tara mixes a little bit of her own story (and how she came about this uber healthy lifestyle of hers) and leads her readers to a completely actionable 7 or 30 day transformation plan. This book doesn't aim to serve as a 'be all, end all' guide – Tara continuously reiterates that our own journeys to health are completely unique and exclusive to us – she just provides the oomph and tools to help us on our way. Complete with kick ass, plant based, delicious recipes – I freakin' adored this book. I even used her meditation guides during my commutes and oh-golly were they good! Highly recommend to those of you considering dipping your toe in the world of holistic health and transformation.
I typically shy away from books like this. Sometimes they catch me a little off guard and are a bit too 'wishy washy'. But, I have used Doreen Virtue's angel decks for years, and completely trust her connection and experience within the spiritual side of things – so approached this book with an engaged and open mind. The first portion of the book was dedicated primarily to Doreen's autobiography of sorts, where she shared her journey and experiences that led her to become a medium//lightworker. I didn't find this part of the book all that interesting unfortunately, BUT, she supplemented her story with practical information about lightworkers, how they can develop their skills, how they can recognise their gifts and strengths and how they can share these with the wider community (and this is when I got excited). The second half is more of a guidebook into honing in on your natural spiritual gifts and amplifying them a little. She includes an incredible chakra meditation (to perform on yourself or others) and some other practical approaches to 'tune in' to the energy of others and to peak through the veil to the spiritual world. Pretty interesting read and lots of take aways. Readers MUST adopt an open mind – and I think you will be rewarded if you do!
Ah, when I surround myself with the words of Robert Holden, I feel home. Seriously, the guy is a genius. He has an incredible way of discussing pretty heavy (spiritual//personal development//social psychology) theory and presenting it so accessibly and enjoyably that his students and readers just 'get it' from the get go. Be Happy is the culmination of Holden's years of presenting his 'happiness' course internationally, as well as his extensive works and collaborations with behavioural and social psychologists from around the world. It serves as a sort of guide book and road map to happiness – but it doesn't guarantee you happiness – that always has to come from you. Happiness is a state of mind, it is our constant and natural internal state and it's by removing our 'blocks' and obstacles that we can live and thrive in complete and total joy. Highly recommend to anyone who is wanting a little more oomph and happiness in your lives! Gratitude and shifts in perception are guaranteed!
This is the second (and eagerly awaited) book by Lisa Messenger, editor and founder of the incredible Collective Magazine. I have always loved the magazine, and admired Lisa for what an incredibly business and legacy she has created. I wanted a bit of a 'go-get-'em' entrepreneurial read, something to light a firecracker under my seat and send me off on an inspired and creative blazing trail. This definitely gave me some of that, but Lisa's second book focuses more on the behind-the-scenes balancing act of entrepreneurial success. She writes of how she maintains her health, relationships, authenticity, femininity AND the magazine empire. It was certainly an inspiring read and definitely one that I recommend to all my lady friends out there who, like me, constantly ask ourselves 'can I have it all?'. Grab yourself a copy, her workbook, a cup of tea and work her//your magic.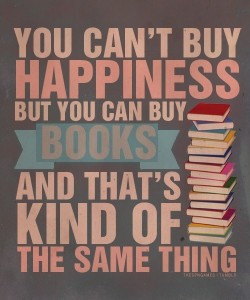 I hope that today's post gave you some ideas for your next great read! I love the incredible range and scope of books today – and I'm a complete kindle hussy at the moment!
If you have any great books or recent gems, please share them in the comments below! What is whetting your literary whistle at the moment?
Blessings and thousands upon thousands of cracked spined books x
Images found here | here