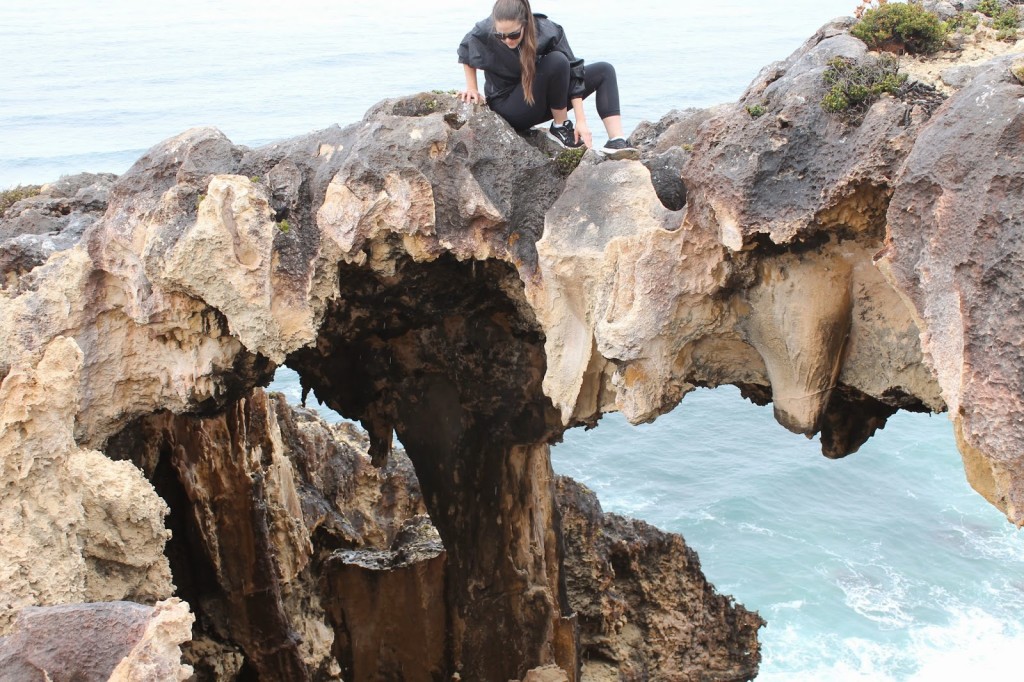 I am Emily, and I wear a lot o' hats. Some of these include: health coach, speech pathologist, writer, daughter, friend, wanderlust inflicted wandress, nutrition nerd, spiritual sass devil and enviro geek.
I created Bless this Mess in 2011 as a simple blog that provided an outlet for all the day-to-day musings that I yearned to express and explore. It started with the notion of life seeming messy – it is frenetic and chaotic and bad shit happens. But, being the positivity junkie that I am, I knew with a little positive energy that my messy life could become abundant with blessings. And it truly has. I have created a life that I adore and I wake up every single morning with enthusiasm, passion and purpose. Ok, maybe not every morning, but most mornings.
On this journey, change and transformation were inevitable, but I just wasn't sure as to just how much this transformation would extend to all aspects of my life. Including this little cyber space. Bless this Mess evolved in its content, tone, audience and even its meaning. As I learnt more and more about the importance of living with nature and being conscientious and compassionate citizens of this planet – my innate desires changed. I want to change the world. I want to save the world. But I'm only one person, and I believe it's my purpose to educate, inspire, support, learn and grow within this community and foster HUGE change on our planet. Bless this Mess, as a title for this space, has also evolved with a shift in its meaning – it serves to represent the importance of positive change within our lifestyles, health, attitudes and spiritual growth to heal our world. To use our blessings to heal and resolve this messy, albeit divine, little planet.
My passion is simple – I yearn to live by example and learn as I go. I am passionate about becoming the very best earthling that I possibly can – to live in harmony within myself, with others, with all living beings and with this ole blue planet. I'm passionate about education, community and support. I'm passionate about small, but radical, changes that collectively work together to create monumental social and environmental change. I am a passionate cheerleader for each and every one of you – in achieving your goals and thriving in your lives.
My mission is bold – To cultivate and foster a community of compassionate, soulful and inspirational humans who are motivated to achieve change. This change can be personal, global or loose (geddit?). I believe that by actioning change within ourselves and the way in which we live – we can create an unstoppable momentum that will ultimately change the energy and future of this magnificent planet.
My Philosophy –  I am all about Blessed Living. And this philosophy is at the core of every single thing that I do and everything I offer here at Bless this Mess. Blessed Living is a life of beauty, health, love and colour. It is compassionate and encourages us to tread lightly and gratefully on this earth. It is based upon the values of kindness, compassion, authenticity and love. Blessed Living encompasses all aspects of modern life – blessed bodies; blessed homes; blessed plates; blessed mindset – everything. Learn more about the Blessed Life coaching program and workshop series here.
My Loves – My ultimate love is family (both blood and kindred; relatives and friends alike). They are what puts the sparkle in my eye and the spring in my step. I live for them and everything I do is to ensure that we (and our future families, and their families, and their families) live long, happy and healthy lives together. My late and beautiful cuddly gentle giant Isabella – she was my first dog and a pure soul who taught me so much in such a short space of time. She taught me the most important lesson I think I have ever learnt – that all living beings on this planet have a soul. I remember, as clear as (clear quartz) crystal, the night I went out for a cuddle and she looked completely at and through me and I saw her true self there in her eyes. And I became a plant based, ethical consumer from that moment on. Other, more tangible, loves include – travel, adventure, yoga, journaling, fresh colourful juices, books (!), falling asleep holding hands, raw deserts, good coffee, the beach, the Fremantle Dockers, crystals and balmy nights.
Thank you for being here. Thank you for exploring this space, investing in YOU, and being an ambassador for change. You are a champion.
I would LOVE to connect with you (be warned – people mingling is mah favourite thing) so please email me your hellos or questions to blessthismess@hotmail.com.au; find me on Facebook via Bless this Mess or follow my pictorial journey on instagram via @mlemar.
Blessings and abundant love and gratitude, Emily.
Professional Bio (for all you professional types) – Emily Meagher is a multipassionate entrepreneur who is inspired by simple, soulful and healthy living. She is a certified Holistic Health Coach and Speech Pathologist working and living in the beautiful South West of WA.  She chronicles, educates, inspires and connects men and women alike via her blog and community hub Bless this Mess. Her mission is to create and foster change for individuals and the planet. Emily is unapologetically driven and a self confessed travel, health, wellness, enviro and inspiration junkie. She spends her days working with clients (wearing both her health coach AND her speechie hats); writing; reading; spending time outdoors and connecting with people from all over the world who share her vision.