It is my absolute pleasure and honour to give space and 'the online floor' to my beautiful friend Cass Lane for today's Inspiring Souls interview. THIS girl is on a mission to change the world, or at least to enhance the joy and meaning that her readers and clients experience. Cass is the editor of the incredible online publication Happiness and Wellbeing Magazine – a monthly soul soaked, love drenched and spirited e-mag. Cass is also a copywriter whose literary prowess adds depth, dimension and flair to the words and creations of her clients. So, with profound amounts of love and inspiration in my heart, I give you … Cass Lane.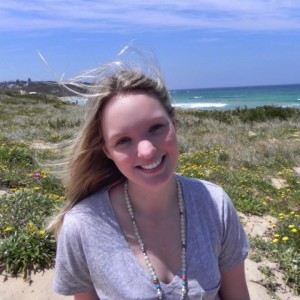 1. Describe your lifestyle approach in three words.
Follow your heart.
2. How did you gain your 'health nut' status?
Definitely wouldn't call myself a health nut, but I am more aware of my health and my body's needs than my honey-sandwich-for-lunch-and-chocolate-milkshake-for-second-lunch days (yep, actually happened … a lot). I think the turning point for me was when my mum had a heart attack. She looked, and seemed, perfectly healthy. But … she wasn't. The whole experience really made me examine my life and the direction I was headed in. Massive wake-up call!
3. What is the most over used ingredient in your kitchen?
Coconut oil for sure.
4. What have been the greatest challenges for you in your quest for health/wellness/peace of mind?
Negative self-talk. It's a hard habit to break, especially when sh*t gets real and you're challenged to think positively about a situation and about yourself.
5. Who/What are your greatest influences and inspirations?
Emily Meagher (you!!) for sure. You're such a pillar of strength and positivity. You give me hope 🙂 Also peeps like Danielle LaPorte, Gala Darling, Kathryn Budig, Elle Fit, Lola Berry, Jo Kendall, Jordan Younger and Meggan Watterson, all for very different reasons but mainly because they are strong, passionate and beautifully true to themselves.
6. What has been your most radical change? 
Oh gosh, this is a hard one. SO much has changed!! I'd probably have to say my approach to food. Before I met Brian (my partner), I didn't eat anything that wasn't totally covered in sugar. I remember us going to a Thai place for a date and I said: "I can't eat any of this," so he took me to Pancakes on the Rocks. And that's what we ate – every date night for weeks.
These days we still have take-out probably once a week, but it's Thai food or pasta. We cook a lot of homemade meals and I'm super conscious of my sugar intake. So, in answer to your question, that's probably been my biggest change.
P.S. Did you know that some experts say our RDI of sugar should be around four teaspoons a day? Four. Teaspoons.
7. Recipe for success?
Smile, say 'thank you' no matter what the Universe sends your way (because in its own way it's all a blessing and a lesson!), make your health a priority, get outdoors and into fresh air at least once a day, surround yourself with positivity and always see the best in people.
8. Describe your perfect day.
Wake up, have a cuddle with my two kitties and my partner. Get ready for my day and potter around while I sip on a smoothie. Go to a yoga class (I love Dru and Yin yoga) and then go for a walk along the beach and the ocean path near our home. Stop for lunch at a cafe and eat a yummy meal like Shaka Shuku eggs (am actually obsessed with this right now – there's a great recipe on the Food Fix Up app that we use to make our Sunday morning eggs). Spend an hour or so writing in my journal or writing creatively before walking back home. Then if it's a work day, put in a few hours of copywriting work for Wild Spirit Co. and magazine work for Happiness + Wellbeing. Stop for a meditation break and a cup of tea in the afternoon before finishing up my work for the day. Play with the cats and have 'creative' time (painting, drawing, creative writing, dancing)  until Brian comes home. Then go for a jog with him and catch up on our days. Come home, make dinner, and either read or watch some TV (I just discovered Netflix!!) and then have a light stretch and meditation before bed. Write my gratitude list and drift off into a peaceful, restful slumber. Probably more detail than you wanted haha!
9. What are your words to live by?
During the tough times: "This too shall pass" and "Everything is temporary".
During the good times: "Thank you."
10. What is something (an issue or concept or campaign) that is on your mind at the moment?
Definitely greater awareness around the ways animals are mistreated. In most instances, people just aren't aware that the tourism places they go to that have been mistreating animals. Or that their dogs need more than a back yard and some food in order to survive and thrive. It's my life mission to raise awareness on how we can truly, as humans, care and love our fellow earthlings.
11. Message for the wannabe revolutionaries? 
KEEP GOING! It's going to get tough. It's going to feel hard. But you are feeling that pull for a reason. Be true to yourself and follow your heart. But remember, just because something is your passion that doesn't mean it's going to be easy. So see it at as a challenge. An opportunity for growth. A chance to expand and grow into your own. I believe in you! x
Blessings and love soaked friendships x