Well hello there December and thank you for being the best furgin' month of the year (second only to September. Because, me). Christmas energy, carols, festivity and frivolities gets me so dang excited and then pair that with the all too magical energy and potential of a New Year and BANG – I'm good to go, son.
Rather than creating a list of 'stuff' that I want for Christmas, because as cheesy as it is I honestly just want to be surrounded by my nearest and dearest [feat. rosé], I thought I'd change the pace and instead share my travel inspired wish list. This blog has been a little travel lacking as of late [I know, I'm devastated too] so I also wanted to relieve my itchy feet, make a silent promise that I will get to these places in the next 12-18 months, and then express it as a Christmas//New Year list, and encourage y'all to do the same because it feels SAH good.
TRAVEL WISHES [THE DREAM ITINERARY]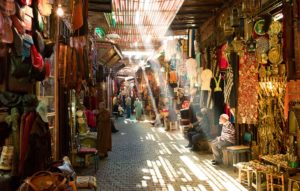 // Marrakech //
This idyllic and stunning city of Morocco has been calling my name. Big time. Something about the fusion of old and new world, their mosques, souks, incredible gardens and stunning landscapes makes me want to pack my bags and leave immediately. Hoping to tick this bad boy off and explore it's epic playground in twenny seventeen.
_ _ _ _ _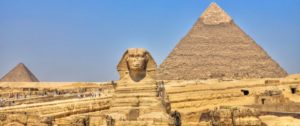 // Cairo //
Fun fact. My 'dream job' in years 6-8 were 'Egyptologist' but I canned the idea when I realised what a small career pool laid ahead. Random, I know, but I have always had a deep fascination with Ancient Egyptian history and could not get enough of it as a little one. This desire to explore, to visit the pyramids, to frequent Egyptian museums and tombs, to wander the streets and marketplaces of the bustling city centre – it never actually left. I've found that the pull to visit Egypt has been tugging a little more firmly as of late and I'm listening, but cautiously. SmartTraveler's current status is to review and reconsider all unnecessary travel … so unless I marry a Sultan in the next few months, I guess I'm waiting this one out a little longer.
_ _ _ _ _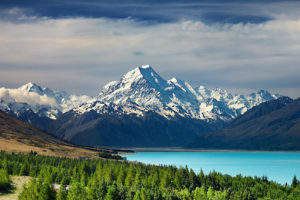 // New Zealand //
I'd always liked the idea of exploring our neighbouring, but staggeringly different, nation brother. But that's just it, it was never more than a pleasant idea. Until this year when so many of my friends scooted off, at different times and in different styles, to frolic in NZ's natural playground. And every single one of them adored it. This prompted me to explore little more and quickly realise that this place, relatively close to my humble home, boasts some of my absolute favoruite things. Including but not limited to adrenalin soaked adventure opportunities, stunning natural surrounds, hikes and active experiences, wineries and incredibly sacred traditional cultures. I'm all over it – and have all but booked my [one way] ticket.
_ _ _ _ _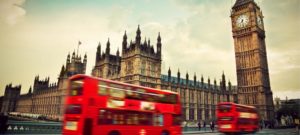 // England //
Some of the brightest and most epic characters that I've met in recent chapters of my life reside in England. I've also had a few girlfriend's fly the coup and explore England for themselves, calling it home temporarily and then returning back to Aus. Some of these wonderful Aussies are still over there. So, yeah, there's a massive pull there. The beauty of the English countryside, a plethora of English accents in all their weird and wonderful varieties [hint: I'm obsessed and my impersonations are improving every minute of every day] and the cultural and historical appeal of exploring this stunning country is beginning to overwhelm me, just a tad. I have no doubt that next year will see me explore England with a full heart and wide eyed wonder. Also, have planned a run in with Russell Brand in which he realises, instantly, that I'm the woman of his dreams and the one he has been waiting for … Watch this space.
_ _ _ _ _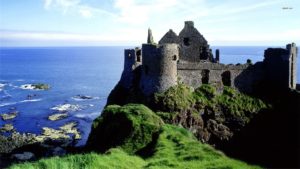 // Ireland //
I cannot articulate just how excited I am to see Ireland for myself after hearing my beautiful late Granddad [on one of our final visits and passionate chats] telling me why Ireland had cemented itself on his list of favourite places in the world. Headlining the list of why I want to go is simple … it'll be so nice to nail my last name on the first go. Seriously. I will feel so deeply understood, redundant letters and all. But above all else, the passion in which my Da spoke about our Irish herritage was just so damn inspiring. I canny wait to down a Guiness in the big man's honour in a quiet Irish pub.
Blessings and itchaaaay feet x