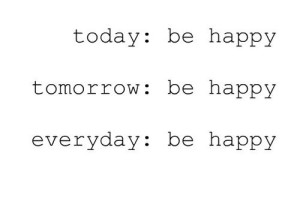 So, somehow, in the craziness of the past month, I have ignored this poor little bloggy platform in favour of getting swept away in the hefty tides and currents of day to day life. I make no apologies, it's just the way it goes, but I have missed you and I hope that your lives haven't been too disrupted in my absence (my soul says they haven't; my ego says that you don't know how to go on without these seemingly pointless musings. Obvs).
Where in the world am I and where have I been? A fairly epic little energetic shift has been unfolding in the past month – which in fact seems to coincide with my last entry. Life has sort of found its groove again, alignment is a little more restored and a pretty profound sense of contentment and acceptance has been nestling its way into my heart. And, a pretty sure way of affirming that you're where you're meant to be and on your intended path is when life gets easy. I don't mean easy in the sense where things are bland, vanilla and totally uninspired – quite the opposite. It's that sensation when life becomes effortlessly magic. It's when you start to notice the beauty in errything, when a big ass authentic smile is etched into your face, and when serendipitous and synchronous happenings occur on the reg. Without revealing too much and diggin' into the fruit before its ripe, there are some pretty epic little developments that have been bubbling away and that have already begun to instil such purpose, passion and joy into my already happy little life. And just when life couldn't get any more delicious, I found myself seated on an Indonesian bound plane beside two of the greatest loves of my life for 10 days of exploration, relaxation and joy. Bali is truly and undeniably my soul's retreat and home – I feel so myself and so truly grateful every single second that I'm there. So, in the midst of pretty radical transformation and shifting, I gave my spirit a big ole energetic cuddle and much needed (much to my surprise) R+R and topped it all off with a shit tonne of love and laughter.
And here's the lesson. The fastest and surest way of getting what you want, is to recognise and appreciate how hand-down spectacular you and your life are even if those desires are never met. Put it out into the Universe, but without having attachment to or dependency on a particular outcome, and watch how fast the good shit manifests.
So, my dear little tribe of blessers, this was just a brief note to say I'm back, I'm harnessing some pretty expansive and potent magic AND I can't wait to share.
Blessings and manifestations a go-go x