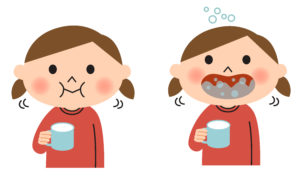 I'm sure, if you have your finger on the 'wellness' pulse, you've come across the concept of Oil Pulling. Oil pulling is an ayurvedic holistic practice that involves swishing 1-2 Tbspns of coconut oil in your mouth for at least 10, but ideally 20, minutes. The act of swirling the oil around your mouth and over your gums is believed to activate the detoxification process as it draws toxins and impurities out via the gums and skin surface of the oral cavity. Its reported benefits are extensive and can alleviate or support the healthy balance of: oral health, general health, fresh breath, teeth whitening, skin conditions, headaches, fatigue, improves immune function, reduces heart disease, prevents cavities and many more.
I have some brilliant infographics that perfectly summarise both the benefits (see below) and the recommended process for effective oil pulling (see end of this article).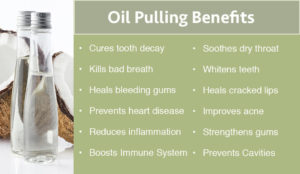 MY EXPERIENCE
I have been pulling (stifles immature giggles) on and off for a few years and not consistently enough, unfortunately, to document any correlated results or improvements. But I have definitely noted increased whiteness of my teeth! I have some staining on my teeth, due to medication that I was given as a child as my little toothy pegs were forming in my gums, and over the years it goes through phases of really bothering me. As of late, I've been rather indifferent to it, just another imperfection that makes me, me! However, any natural remedies that might boost the whiteness and brightness of my smile are very much welcomed! So when, after a few days of consistent swishing, I noticed a brighter quality to my teeth – I was pretty pumped!
I follow recommendations pretty closely (classic virgo) and I tend to take 1 Tbspn organic coconut oil (melted by resting jar in warm water in the sink, do NOT microwave coconut oil peeps!) first thing in the morning. I've been starting my day with lemon in water, so I choose to pull after this, but it's encouraged that you pull prior to eating//drinking anything in the morning as this is believed to aid the detoxification process. I tend to keep on swishin' whilst reading, emailing, writing or whatever really. Between the 15 and 20 minute mark the oil near doubles in size, and it becomes quite the challenge to hold in your mouth! Best tip I've learned is to spit the oil in the bin, as coconut oil may clog up your water pipes when it solidifies!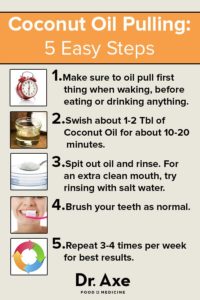 Blessings and lots o' oily love x
Images sourced here | here | here