I mentioned in a previous post, that I have a little Voldemort in me. Nothing to be scared about, I'm not planning Wizarding World domination, but over the past few years I too left bits and pieces of my soul all around our amazing little planet. I've been fortunate enough to have explored three continents over as many years and have had just a taste of what the world has to offer (spoiler alert – it's sensational). So I thought, because I'm feeling rather wanderlust-ridden on this Tuesday evening, I would share with you my favourite cites//towns//secret spots that have won me over and stolen my heart.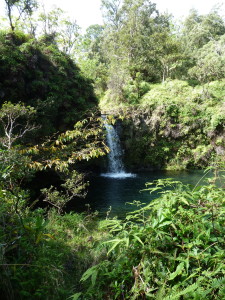 //KAUAI, HAWAII //
This garden island is a beautiful corner of the globe. Think tree houses, beaches, hikes and hidden paths. I got to explore this piece of paradise in 2014 with my girl Erin and we both fell in love with the raw, untouched beauty of the island.
// ROME, ITALY //
The history, romance and beauty of this iconic city absolutely stole my heart. The men are some of the sexiest in the world, the language is delicious and the food?! Ti amo, baby.
// DUBROVNIK, CROATIA //
I absolutely adored this all enclosed, medievil vibin' city. From the incredible history to the quaint shops and stalls to the amazing seafood on offer … Dubrovnik is one of those places that has to be seen//felt to be believed. Truly magical.
// PORTO, PORTUGAL  //
Oh holy colourful balls. Porto was such an unexpected surprise in the itinerary – thrown in at the last minute for no real reason and just on a hunch. It boasts incredible scenery, with the Ribiera playing host to a huge number of restaurants and bars; it's people are some of the most vibrant and kind AND it's also home to a Beauty and the Beast style bookstore that I almost peed my pants over.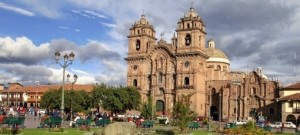 // CUSCO, PERU //
This magical city was another totally unexpected gem. On the final days of my South American sojourn, we pulled up in Cusco for a few days either side of our scheduled Machu Picchu trek. I initially thought of Cusco as nothing more than this, an unremarkable stopover on the way to something better, but I was (happily) proven so very wrong. This is the most amazing and unique city that I've had the pleasure to explore with its perfect fusion of traditional culture, incredible food and drink, a pretty bangin' nightlife, museums, historical sites and so much more. Fun fact – it's home to my favourite city square, ever.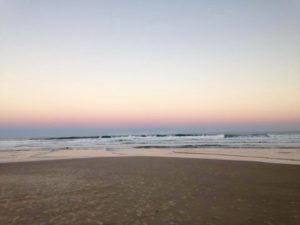 // FLORIANOPILIS, BRAZIL //
For those of you who know your chakras – this baby is all sacral. Its high vibe sensual energy is infectious and courses through your veins. It is an island of absolute decadence and pleasure – the sun, surf, food, drink, people, music, culture … every bit of Floripa will leave you smiling and thinking, just maybe, you've stumbled across heaven on earth.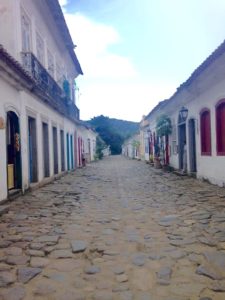 // PARATAY, BRAZIL //
This small Brazilian town is adorned with white washed buildings, colourful doors, cobbled streets and stunning canals. The colonial centre is roped off to prevent any cars from passing through and serves as a time capsule for the 17th and 18th century buildings that were first established during the towns' time as a port. Private beaches, gorgeous streets and the opportunity to attend a caipirinha boat party. I mean, what more do you need?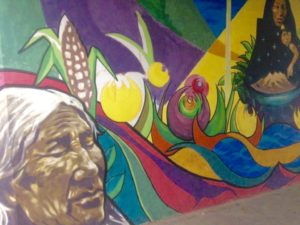 // LA PAZ, BOLIVIA //
This city is all kinds of weird and wonderful. Its altitude (3650m above sea level) can leave you feeling a little strange (and heads up it intensifies a hangover to no end) which when immersed in a sea of colour and strangeness, is not always the tourists' cup of tea. However, it was most certainly mine and I would order five giant mugs of it please. Its witch markets, fresh produce markets, natural borders, energy and people were just unforgettable.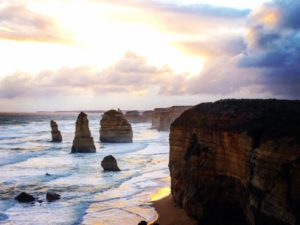 // MELBOURNE, VICTORIA //
(Arguably) the cultural epicentre of Australia – Melbourne is in a league of its own in terms of its uniqueness, cultural diversity, beauty, architecture and its natural wonders. You can't help but feel like the coolest person on the block when you're strolling down Brunswick street with a coffee in one hand and donning a funky scarf and beanie combo. It's the home of good coffee, amazing cocktails and Australian football – really its no wonder that Melbourne was crowned the most liveable city in the world in 2016.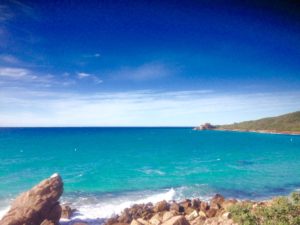 // DUNSBOROUGH, WA //
My current digs and my soul's home, fo' sho'. This seaside town exudes a beautiful peaceful vibe, an active and close knit little community, is home to a number of boutique shops, a backdrop of amazing wineries and (I am not even bias) the most phenomenal coastal views. Even the most shitty of moods can be instantly lifted with a visit to the amazing beaches and bays in the greater South West region. This is where Mo' Nature went crazy with her paintbrush.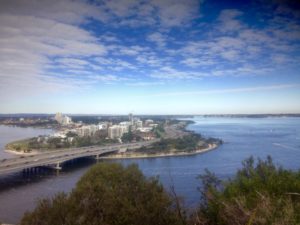 // PERTH, WA //
I will forever be grateful for being able to call this city home for 23 years of my life. Perth gets a tough wrap, as one of the most isolated capital cities, but it is home to some of the most truly stunning sites in the world. Cottesloe beach, Kings Park, the Swan Valley, Fremantle … Perth is frikkin' beautiful and I have it on pretty good authority that its going to become even more impressive with tourist boosting projects like Elizabeth Quay putting Perth on the cultural hot spot map. I heart Perth.
Blessings and scattered heart dust x