I had a profound realisation whilst in a sea of boxes during my recent move … I own a LOT of books. Some women collect shoes, some handbags and some (kindreds of your truly) collect books. I have accumulated some (I dare not say the number) of books over the years – that span a plethora of genres, topics and themes. It would be a pretty safe bet that at any one time, I would have at least two books on the go. Because I'm a non fiction nut, with only the very rare fiction grabbing//keeping my attention, sometimes I skip between books depending on my vibe. I could be reading a beautiful spiritual text, but if I'm feeling a little spiritually overwhelmed and zen-aphobic – then I opt for the autobiography. At the moment, in true Emily form, I'm reading three amazing and drastically different books, so thought I would pop by and share them with you. Hopefully you can read along with me, or perhaps you've already devoured my latest reads, and are keen to get the conversation goin' and flowing in the comments below or over on Facebook.
This has been on my 'watch' list for far too long. I've been a long time fan, avid reader and inspired follower of Mel's work via her blog – and therefore couldn't wait to hold her immortalised words and life lessons in my hot little hands. Out of the three reads that adorn my nightstand at present, this one is my soul medicine. Melissa explores the world of our 'ego' (Mean Girl) who has a predisposition to operate from a place of fear – and she provides easy to apply strategies//activities//lessons to switch this mindset to a more kind and loving mindset.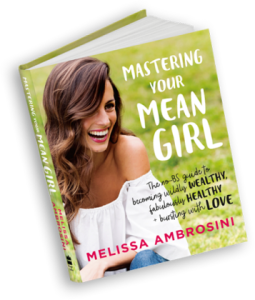 My beautiful friend innocently shared, over breakfast catch ups, that she was reading this book about dating in the modern era – my ears seriously pricked up as soon as she started dropping anecdotal little bombs. This is a story for married and single peeps alike (as is evident in the shared interest of my gorgeous already-wed friend and I). Aziz (an absolutely hilarious actor and stand up) talks all things relationships, dating, marriage and soul mates, and discusses the changes seen in the 'game' over recent years. He has a team of anthropologists, psychologists, sociologists and so on, to weigh in on the topic and provide a little more 'meat' to his own qualitative//anecdotal experiences. So far I am absolutely loving his witty, intelligent and pretty powerful insights into dating in the modern world – where your soul mate may be just a click//link away.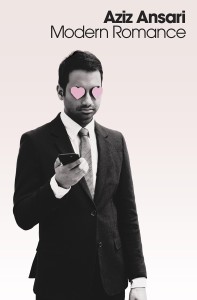 THIS is seriously a phenomenal book. So, yes, first and foremost it's a nutritional study (the largest in the world) but it's written so well and accessibly that you can appreciate both the scientific merit of it's findings and can easily digest their implications//impacts on your life. The book discusses the investigation of plant based diets across hundreds of international studies and their miraculous results in disease prevention, promotion and reversal. Get around it. Next on my 'to read' list is the follow up Campbell Plan which discusses an actionable approach to reclaiming your diet. Vegan high fives all round!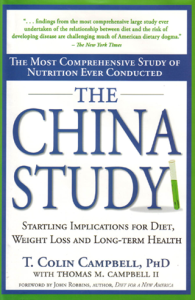 Blessings and way too many books x