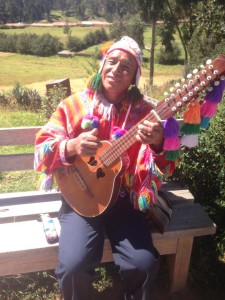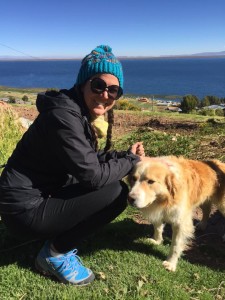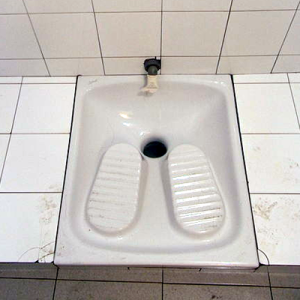 Don't get me wrong – I, like every other human with a pulse, get those all too familiar pangs of post holiday blues when returning home from an epic adventure. This week has been no different. Monday morning I woke, in my bedroom, at my parent's house in Perth, and I longed for that delicious sensation of waking up in a foreign bed (minds out of the gutter please) and not knowing how the day would unfold or what magic it would bring.
But sometimes there are some things that home offers that are just so damn good. Especially after perhaps being exposed to some of the lesser epic experiences that travel has to offer.
So here are the top 5 amazing, wonderful, lovely comforts of home after traveling South America –
1 / YOUR SHOWER WORKS. EVERY TIME.
I literally was electrocuted during a shower in Brazil. Like, electricity ran through me. From the electric shower head. Intended to be used to make water hot (and not frizzle Aussie backpackers). And instead it just laser beam zapped me and my room mate numerous times. In Bolivia I had a hot shower maybe three times in eleven days. In Peru, I didn't shower for a whole four days during Inca.
In Australia – I turn on the shower and it works. And the water is hot (like, consistently) and it doesn't have a funky little renegade sprinkler bit that deviates from the pack and always wets your hair. Best comfort ever.
2 / YOU SIT DOWN TO PEE.
Squat toilets are not my friend. I totally accepted and embraced that they were part of the journey, that BYO toilet paper was totally cool and that sitting like a monk over a hole was the new way to go. BUT. Oh sweet baby James, the ability to sit on porcelain and wee is such a gosh darn blessing after spending so long with hovering private parts.
3 / YOU GET TO PUT TOILET PAPER IN THE TOILET
Ok I feel like this is just a post for the perils of personal hygiene abroad, I promise this is my last bathroom related qualm. Across all of the countries that I visited, no paper could enter le toilet. You gathered your paper, wiped and put it in the bin next to the loo (or aforementioned hole in the ground). When I got back to Perth, for a good few days I got confused and binned the paper. Still now I have about a ten second pause between wipe and discard. Who would have thought the simple act of putting three ply in a wee bowl would bring me so much dang joy.
4/ YOU SEND A MESSAGE AND … IT SENDS.
Oh the hit and miss rollercoaster that was our wifi dependancy. Sometimes we would get bars but no actual service, sometimes a message would come through but none could get out, sometimes niente, sometimes perfect. Here in Aus – I send a text and zoom, done. I upload something to Facey and BLAMO, there it is. For those of you who I have seemingly neglected over the past few weeks, have no fear – my incommunicado days are over. For now.
5/ YOU CAN PET ALL THE ANIMALS YOU LIKE AND NOT RISK DYING.
Do you have any idea the anguish and heartache inflicted upon a bonafide doggy lover (again, minds out of the gutter, por favore) and the inability to cuddle ANY of them in countries where you literally pass 50 a day? It's torture. All I could do was say 'Hola puppy' and stare at them until they usually got creeped out and scurried off. I hugged ONE dog. In 45 days of travel. I risked rabies for a chance at love and it was magical. Rambo, our home-stay pup, was the best dog I couldn't asked for in my hour of cuddly need. Watch out pups of Perth – Emily is locked and loaded and ready to love the shit out of you.
ADDED BONUS TIP (Because I'm an idiot …) NOT HAVING TO CONVERT CURRENCY.
Ok so I had a nice rounded out list of 5 creature comforts. Then, as I stood in line at the shops, getting $15 AUD out of my wallet to pay for some sushi – I honestly asked myself 'Ok, so $15 AUD, what's that in aussie dollars?'. Idiot. But then I smiled at my absolute red hot stupidity and thanked my lucky stars that my currency conversion days are over! (For now …)
Blessings and a whole lot of appreciation x