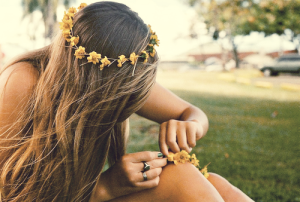 She cares about the Earth, she worries about her carbon footprint, she adores animals and opposes any inhumane practices that hurt or exploit them … oh and she has a hot date coming up and wants to look bangin'. Is she you? She is me, she is a few ladies I know, she is a badass mother effing Goddess.
During my early days of navigating the waters of living kindly and mindfully, I struggled with the duality of existing between the 'hippie' persona and the 'sexy socialite' who wants to dress up and look nice. I kind of believed that in order to save the planet, I had to look drab or plain. And, obviously, never brush my hair, never wear makeup and don a bedsheet as a mumu. But, fortunately for me and all of my romantic suitors (ahem, all none of them), we are living in a time where companies that endorse ethical, environmentally sustainable and non toxic manufacturing are all comin' out of the woodworks and are appearing on our shelves.
Once I had 'cleaned up' my diet and, slowly but surely, eliminated refined and processed foods (and chemicals, and nasties, and artificial shiz) I naturally started to eliminate these toxins in other ways. Starting with the bathroom. A treasure trove of chemicals and unknowns. I started simple … skincare. Then changed my makeup//foundation. Then my body wash. Shampoo and conditioner. Then my makeup brushes, eyeliner, mascara. Hygeine products. Pharmaceutical remedies. Perfume. All of these things were a natural progression of where I was in my journey to live a simple, non toxic, low impact, hippie and (above all) kind little life.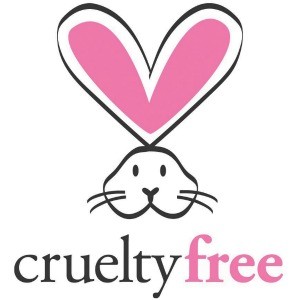 To me – the way I live my life is based on three principles that are all so deeply interconnected – kindness to myself, the planet and every soul within it (animals and humans alike). So why would what I purchase (beauty wise) be any different?
Today I want to give you the run down – what's in my cupboard, why I use it and how I rate it. Like I said, all of these choices and purchases came really naturally once I started to become more aware of what exactly I was exposing myself to, the real cost (environmental and ethical) of the products that I was supporting and the incredible alternatives that are available to us. So grab a coconut, crack that sucker open and read n' sip your way through the BTM guide to kind beauty.
SKIN CARE –
I use Sukin Organics – an incredible and affordable Australian company who create products that my skin absolutely adores. Have a browse on their website, have a play with their amazing range and test it out for yourself. My skin has never responded so well to any other skincare range (including Arbonne, Clinique and other uber high end ranges).
BTM recommends – The sensitive cleansing gel and sensitive facial moisturiser.
On mah body I use an amazing Aesop body wash which leaves me feeling like an absolute Goddess. I cannot stress enough how good these products are and how freakin' divine they make you feel. I literally was caught out smelling my own skin (I was at a friend's house and they caught me smelling my shoulder …) because of the amazing scent that lingers after a wash with this bad boy.
BTM recommends – Aesop geranium leaf body wash.
MAKE UP –
I came across Inika a year or so ago now and have NEVER looked back. I'm a simple girl with makeup – literally just don foundation and a quick lick of mascara and I'm set. But the diversity of range and the incredible ethos and the quality of the organic ingredients that they source, immediately resonated with me and I have been a loyal little shopper since!
BTM recommends – The mineral foundation, vegan kabuki brush, perfection concealer; and for lipstick I can't go past Zuii Organic's flora lipstick range; for mascara, the Ere Perez almond oil mascara is a must have.
For Christmas this year, regular readers may remember, I wrote a letter to family and friends explaining that I was hoping to receive gifts of a different nature – DIY gifts, or symbolic sort of gifts that showcased my nearest and dearests' qualities or talents, or (if people insisted on tangible gifts) I wanted the products to support the same values and ideals that I did. One of my favourite and most special gifts that I have EVER received was a voucher for a makeup tutorial with my cousin (who is a phenomenal make up artist) and a HUGE loot of new make up items to play with. Best bit? She (the amazing angel and kind hearted maven that she is) sourced only products that were vegan, low environmental impact and toxin free. In my goody bag, she printed off information about the companies that she purchased from and made a fancy ole gift certificate for a session with her. It was the most incredible and thoughtful gift that I could ever have hoped to receive. Once I soak up some of her genius in our upcoming make up tutorial – I will share all my tips and tricks with you guys! But for now – I wanted to share which companies she purchased from and give you a link to have a looksie yourself.
BTM recommends – Furless Cosmetics brush sets; and NYX cosmetics (not completely free of nasties//synthetics BUT they are a certified cruelty free range with NO animal testing).
PERSONAL//FEMININE HYGIENE
Alright, this is where I ask the fellas to switch off, and ladies to take note. OR boyfriends who are looking for extra street cred and to up their chances of nookie – consider creating a little time of the month gift basket with these babies below and make your woman smile!
I changed to organic tampons about eighteen months ago and have no plans of returning to the standard range (except when I am unable to source them, in which case my narnie and I both get very grumpy). I wrote an extensive post on the topic here, so have a re-read and educate yo'self.
BTM recommends – TOM Organic Tampons
For my stinky pits, I have tried a few different products over the years. At the end of the day, I haven't found anything that works as well as the nasty aluminum antiperspirants (and they truly are nasty – have a read!). BUT I have just started rocking the Sukin natural deodorant and I am loving it. So have a play//research//go and let me know what you come across in your travels!
Blessings, red stained lips and a whole lotta love x