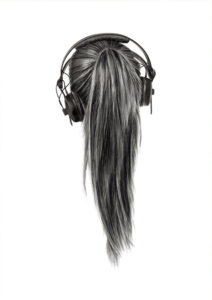 They say that admitting you have a problem is an integral part of healing your addiction. So, here it goes … I'm Emily and I'm a podcast-a-holic. Total sluz for the podcasts. Absolutely cannot get enough. Would pod all day, every day, if I could.
Podcasts have exploded into our world over the past few years and, especially as of late, it seems that this medium for creating and sharing content is growing in its reach and power erry single day. As consumers, we [and I'm talking on our collective behalf so apologies if this ain't the case for you] are becoming more and more hungry for knowledge, and alternate forms of entertainment too, the offer of 'consuming on the go' is too enticing to pass up.
If podcasts were Pringles, well then I sir have been poppin' and showing no signs of stoppin'. My daily walks, commutes and evening rituals have been immeasurably sweetened as of late with the sultry voices of thought leaders, characters of both fiction and non fiction narrative, game changers and every day humans who are finding and sharing their voice on these digital radio-waves. I also have found myself not wanting to be distracted by the visual form of the delivery, and then dealing with the natural perceptions and challenges that come with that [if aesthetics are poor or overly stimulating, it immediately puts me off and the message, however potent or true, is lost on me]. I have experienced some pretty dope and transformative epiphanies en route to Perth or back home, and these opportunities for growth and shifts might not have otherwise been available to me if the only way to reach me was visual or via text. My podcast of choice has been fairly consistent with my typical reading of choice – which is non fiction and are generally exploring the themes//topics of nutrition, health, environment, personal and professional growth, psychology, sustainability, low impact living, meaningful living, art and creativity, travel, sociology, astronomy, astrology and anthropology. So, yeah, a pretty specific niche. But today's purpose is to share with you some of the most epic podcast channels, presenters and/or episodes that I've come across. Also – and excitedly – I have an announcement at the end of this post – so read all the way to the bottom yo'.
// RUSSELL BRAND – Under the Skin //
Ok so … obviously I couldn't go a post without mentioning the future Mr Meagher [because he is progressive and open minded and would totally take my name when we inevitably wed] but this recommendation isn't through infatuated bias. Russell's podcast is my go to listen when I'm feeling particularly clever [note: this is rare] because the topics that he covers and the guests that he features are so impressively intelligent that they [kinda] make you feel like you're finger-painting a house scene next to Monet doin' his thing. But in a good way. His guests are leaders and experts within their respective fields and the conversations are very 'on Brand' [HA! Clever marketing pun] with his characteristically fast paced and lyrical dialogue. The channel started following a YouTube hiatus in which he stopped filming content for his channel 'the Trews' but obviously still had a lot more to say on a LOT more topics. So far it's had a pretty heavy political agenda and thread – however the more recent eps have interestingly shifted into more mainstream and [for this gal] interesting content. Give it a go. Tell him his wife sent ya.
My sister got me onto this one following up our mutual affinity for the initial season of Serial by This American Life. Ok, so because I'm all about honesty and transparency in life (and on this blog), I'm going to be real with you all. This guy's voice absolutely grates me. As a speech pathologist and a word nerd, I'm all gritted-teeth-emoji-face for the first 5 minutes of any episode. BUT his narrative styling and overall execution [bad choice of wording for a crime podcast, whoops] of the story is just next level. Each episode focuses on a different case, crime or event and explores it so in depth and thoroughly that you honestly walk away feelings oh-so educated and knowledgeable and, often, shocked. Some of the stories are pretty confronting, I mean it's a real life crime podcast, but they're super interesting and the ones that I've most strongly gravitated towards are the ones that offer an exploration into the human psyche and the social explorations of our human behaviours. Seriously good.
An oldie but a goodie. Fun fact – this was the first podcast that I ever listened to back in 2015. After a period of feeling increasingly frustrated, overwhelmed and anxious about my state of affairs [life wise, not love, just FYI] these boys came into my life like a breath of fresh air. Joshua Fields Millburn and Ryan Nicodemus share their respective journeys of shifting from the corporate world to a more minimal, connected and meaningful life. Their tagline is 'use things and love people, because the opposite never works'. Each week they explore a different theme or topic, adopting either a conversational format between the show's two hosts or opting for more of a 'call back' and interactive medium with their listeners. They've covered a plethora of life questions and conflicts and road bumps, and share with such passion and honesty that it's difficult not to be inspired by these guys. So generous with their time, resources and expertise – what they offer you [tips and tricks wise] on the podcast is nothing short of life changing. Check out these boys ASAP, and prepare to do a few runs to St Vinnies with all yo' clutter.
// THE TONY ROBBINS PODCAST //
This big, hulking, Andre-the-giant vibin' dude has only cropped up on my radar in the past 12 months. I watched his Netflix special 'I am not your Guru' and was neither here nor there with it, in all honesty. It was good, not great. He was inspiring, but wasn't really resonating with me. But like all of the greatest lessons in life – we tend to interpret things and be open to teachers and situations only when we are truly ready. Fast forward to now and I'm currently absorbing every single one of this man's words and ideas in his insane book 'Awaken the Giant Within', and came across his podcast only a few short weeks ago. Tony's reach and client base is nothing short of impressive – working with world class athletes, performers, artists, musicians – every one at the top of their game seems to have crossed paths, at some stage, with this magical giant [both in energetic AND physical presence – dude is ripped].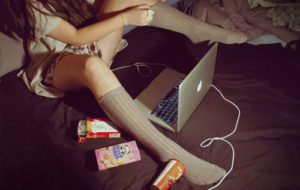 Ok, so …
I was approached a little while ago by a friend whom I love and admire and, after becoming quite the podcast huss dog herself, she decided that she wanted to create a podcast to fill a void in the market. It's for people in their 20s looking to cut the shit, engage in meaningful conversations and discussions that matter, and to basically have a forum to explore real and practical solutions for an epic and more ease-ful life. Cue the best collab ever. We are teaming up to bring you something off da hook [equal parts helpful hints, interesting convo and, very likely, a sprinkle of smut] and it'll be, hopefully, launching soon. So keep your eyes peeled, your minds open and your minds in the gutter – because we are comin' for you. For any suggestions of things that YOU would like to see covered or explored – please reach out either via emailing me at Bless this Mess or via the comment section below. We would love to hear from you!
Blessings and bangin' podcasts ahoy x