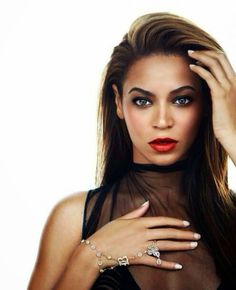 I know, at first glance it's hard to tell us apart. Hip boyfren', voice of an angel, dance moves like woah, dat rig, multimillion dollar recordining and film contracts … but it may shock you to know that the similarities stop there.
Queen Bey is an incredibly successful solo artist. She thrives in the spotlight and in performing her one woman shows. Sure, she did awesome in Destiny's Child with Kelly Rowland and, ugh, that other child – but she came alive as a solo artist.
I don't gotst the same sass as Miss Bey. You may have noticed I have been a little absent as of late and that's for a few reasons. It's been a big year thus far with things going crazy close to home. I've spent my time prioritising my health, my happiness, my relationships, my upcoming adventures, my work (both speech clinic and health coaching clients), my yoga, my reading … I noticed that instead of bringing me joy, I felt guilty when I didn't blog and felt dissatisfied when I did. I felt like when I would sit down to write a post for you, the words would block at my fingertips and I was rendered mute. Niente. Oh and that reminds me, I've also commited to (re)learning Italian. Io sono una ragazza intelligente.
For now what is lighting me up, and that's all that truly matters in this world isn't it, is connection. I craved that once upon a time through this medium – and still am so touched and humbled by the messages of love and support and kindred-ness from my readers – but now I'm craving connection in a different forum.
I'm craving collaboration. Shared creative projects that allow me to bring out the best in others, and vice versa. I want to learn from others' journeys, and perhaps have others learn from mine. I want everything I pursue to be infused with a sense of community and sisterhood (don't get me wrong, I still love the fellas, but the revolution of celebrating feminine energy has me PUMPED). I want to further my own spiritual and personal growth, and meet my own physical goals along the way.
So, with that in mind, I want you to know that this space might lose some sort of linear order//structure. Posts will be sporadic, or frequent, on health or love or spirituality, on environmental or current affairs, sharing the spotlight with a variety of contributors and guest features. I could creep up in your online space and stay here for days, or I might go for weeks at a time.
Know that I will be learning, seeking, growing, exploring, creating, loving and living the Blessed Life as much as possible. And I would love your support and perhaps for you to commit to doing the same? Working, in some little or big way, on fostering positive change and creating a happy and healthy little planet. Sounds like a big ole blessing huh?
Blessings, love and a penny for my thoughts x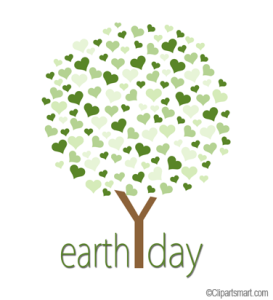 PS. Happy Earth Day! Let's go give Mama Nature some thanks and gratitude. What a big and beautiful world we live in huh?
Images sourced here and here