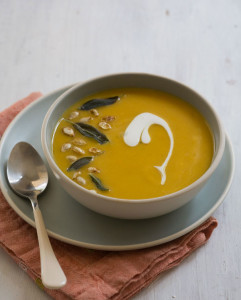 Happy Monday munchkins. I hope and trust you all had a wonderful weekend. This past weekend has left me with such an overwhelming sense of gratitude, love and connectedness that I just know it will spill out into my week and bring me even more blessings. I was lucky enough to spend an entire weekend with my mama bear. Uninterrupted mother//daughter time and it was absolute bliss. We wined and dined; we chatted; we crocheted and we just truly enjoyed one another's company. It made me so so appreciative of the time we get to spend with our loved ones and it just proved to me, that above all else, to give generously and unconditionally of our time and our love to those around us is one of the most important lessons we need to learn.
After an incredibly delicious and filling lunch, dinner on Saturday night called for something quick, light, easy and nutritious. Mystery box time, since all of this 'out and about' activity had replaced my regular grocery shop and left my fridge a little bare. We found a beautiful butternut pumpkin in the fridge and decided that it was winter soup time, butternut styles.
Once you've made the base soup, get creative and personalise it to your pallate by playing with herbs and dried spices. I had a quick play with a tspn of dried sage in one small tasting bowl and a tspn of ground cumin in another – and they were absolutely delicious, each in their own right. The cumin brought out a curried sort of flavour and created the impression of a rich, indian style pumpkin soup whereas the sage enhanced the roasted flavour of the pumpkin and it became more of a 'Sunday roast' style of soup. Play and create and find what you like. Like heat? Add some dried chilli flakes! My next venture will be a cumin and ground coriander spiced pumpkin soup, a pour of coconut milk, topped with fresh coriander – yum.
'Winter This' Pumpkin Soup
1 whole butternut pumpkin (halved lengthways; skin and seeds still in)
1 med onion (roughly chopped)
2 garlic cloves (roughly chopped)
Olive oil (or coconut oil if preferred)
4 cups vegetable stock (I used an organic, vegan 'chicken' stock that was delicious! It's available at most supermarkets)
Spices, herbs, salt and pepper to taste
Prepare fan forced oven and set at 180 Celsius. Drizzle a little oil over both the flesh and skin sides of the pumpkin and rub in a little salt and pepper. Place the pumpkin, skin side down, onto an oven tray and bake until soft (approx 40-50min). Once cooked, chop roughly and set aside.
Add a drizzle of oil to large saucepan and, once hot, add onion and garlic. Stir until fragrant and onion is translucent. Add the pumpkin and stir until pumpkin is coated in onion and garlic mixture. Add stock and bring to boil. Reduce to a simmer for approximately 10 minutes. You can enjoy it as it or for a rich and velvety texture – use a stick blender (or blender of choice) to puree the pumpkin pieces.
Present in bowls, with fresh crusty bread, and serve with an array of herbs and spices. De-frikkin-lish.
Blessings and a happy winter's tummy x