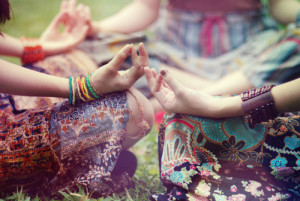 I was chatting with girlfriend, and fellow IIN trained health coach, Emily Ehlers the other day and, on reflection, noticed that our conversation wasn't in English but rather in a sort of 'new age fandango' dialect. To us, we were simply discussing our everyday lives and the elements of our lifestyle that have fast become the norm. Where in the past my lingo might have been more typically Gen Y – Ah that's rufus, My finger is munted, Josh is tuning Miranda?! – my current vocabulary looks a little different. Our conversation was littered with terms like 'essential oils', 'mercury retrograde', 'kind living', 'health coaching', 'adrenal fatigue', 'hormone health', 'primary foods' and 'tribes'…
Where the eff did these words become part of my high frequency lexicon? *Takes speechie hat off* But in all seriousness, it's incredible just how much something, as innate as our linguistic system, can be influenced by the communities that we are part of or the interests that we have. When I am out with David and his surfing//fishing mates – I get lost in a metaphoric sea of words like 'barrel', 'right hander', 'boneyards', 'frothing', 'poop', 'berley', 'poppers', 'jig', 'stickbait' and a million other words whose intended message is completely lost on the slack jawed brunette who tied her fishing line into a pretty bow. But those words are commonplace for them. They drop them like 'phat beats' without batting an eyelash. It's insane. We all do it and it's pretty incredible.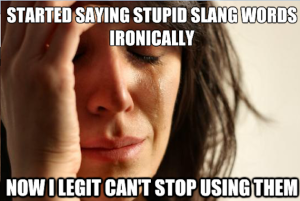 But what if you're a 'tourist' in a certain world. What if you're a stress laden, coffee guzzlin, donut eating, sedentary CEO who is just looking to dabble in the health and wellness world and check it out. You would likely pop your head in, hear 'coffee enema' and quickly back the fudge away. We fear what we don't understand. Unfortunately there are a million and one health trends at any one time. And it's kind of hard to keep up. When suddenly, a majestic woman adorned in crystals and sipping on a green smoothie, takes that CEO by the hand and offers to be their 'Nan' – their New Age Navigator…
And honeybuns, I am putting up my hand to be your 'Nan'. In typical nan style, I too will give you cuddles, feed you (almond) milk and (raw) cookies, remind you of how beautiful you are and share my little life lessons with you – one fru fru chunk at a time.
"Welcome to 'NANS' …'
Welcome to the 'New Age Newbie Series' (NANS) where I share with you, one topic at a time, whatever you would like to learn a little more about! I have put together a list of topics to discuss and give you a holistic health 101 spiel on (think Moon Phases, Fermenting, Raw Foods and Coffee Scrubs) but ultimately – this series is for YOU. I want you guys to be at the decision makin' table with me and share your suggestions freely. If you have something you want to learn more about as a group – send them through baby! Either email me via blessthismess@hotmail.com.au; on our insta account or in the comments section below.
I can't wait to learn alongside you, share a little of what I know and love, and to add a few more gems to our internal dictionaries.
Blessings and 'GMO free, carbon neutral, fermented and sprouted colonics' x