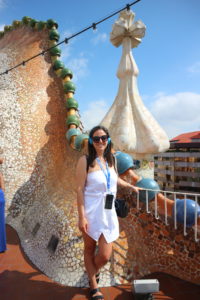 If you, like myself, find yourself a little single, with friends who are doing all sorts of wild and amazing ventures but none of which align with your own travel plans or destination desires, you may opt for a solo adventure and consider traveling independently.
Now as I work through the pros and cons in today's post and chat through the logistics – please know that these opinions are entirely my own and obviously based on my own personal experience and context [white, middle class, female]. I certainly understand that other circumstances may yield totally different issues and comeuppances for other travellers. Disclaimer done, on with the fun [poet, and knows it].
The first thing that I needed to think about – driven primarily by an adoring [and often terrified] mama bear – was my safety. Making sure that I was as safe as possible during my journey was paramount – and goes without saying really. To settle worried parents' minds – the Australian government have an amazing Smart Traveller registration program that provides regularly updated travel warnings and world health reports for each and every corner of the globe. When making your travel arrangements, be sure to check out the site and register yourself and your itinerary prior to departure.
Second is the question of total solo wandering or perhaps making the most of this big ole playground and linking up with likeminded peep on a group tour. The offers for tours are endless – with companies like G adventures, Contiki, Top Deck, Intrepid – Just to name a few. Personally I love this option because a) I've been fortunate enough to make lifelong friendships with people who were, only a short while ago, total strangers; b) all the organising and messing around is done for you [note this is especially helpful at border crossings etc as I discovered in South America]; c) you can maximise your time abroad and, although at times a little hectic, can see and do a lot more than you might be able to if you were totes Hans Solo. Have a chat to a travel agent – I can recommend an absolute stellar one if you need – and discuss your wants//needs for your travel, budget, vibe etc.
Issue número tre … photography. Ok this one is a little new to me, since I often have the confidence of a gnat when it comes to introducing myself to new people [which will likely come as a huge shock to most but it's true – I'm terrified of approaching new people!]. But one thing that I have become acutely aware of is the karmic circle of travel photography. People are either traveling a) solo or b) in a duo//group. Therefore people need photos of either a) themselves or b) their duo//group. It's that simples. My super sleuth trick is just as simple – be a generous human whilst seeing the sights and it'll come right back to you! If ever I see a gaggle of gals trying to fit in a selfie shot, or a couple alternating shots of each other with the view behind them, I have just offered to take a photo of everyone together! Snap snap and then a little "oh, would you mind taking one for me too?" – although they generally will offer without having to ask. Then, Bob's your uncle, photos galore and smiles a plenty!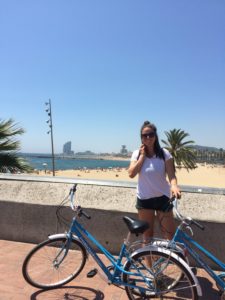 Stuffin' yo face on your lonesome. I used to have a legit fear of dining as a solo artist – the pity stares, the awkward silences, the having your table angled in the direction of the wonders of "PDA couple of the century" award … I get it. I LOVE dining with friends and family, don't get me wrong, the more full my table – the better. But there's a certain magic about dining by yourself that you might not get if you're with someone, or I've discovered so anyway! Strategies that I've adopted to feel less alien is a) smile, and look happy and confident to be dining independently; b) wine always makes you look ultra glam and you might get buzzed enough that your confidence soars, with zero effs given about those around you; c) bring a book if you'd like something to immerse yourself in [personally, this is my go to move AND I get to lose myself in my latest read without compromising sight seeing time!] and lastly d) use the opportunity to be a little more present with your meal – taste, savour and pause. It's a pretty incredible prompt to slow down and mindfully experience the moment.
Blessings and a table for one por favor x