Busting out the Monday morning gratitude. Because another week has arrived, ripe with possibility and potential, and us in sexy little captain's hats ready to steer this ship wherever we please. Harness the energy of the new week and make a mini declaration as to where//what that direction is. We often disregard or play down just how much potent power and control we have over what comes into our lives, so doesn't it then make sense that we spent 5-10minutes to get crystal clear on what we want to see? Let's not wait another minute to raise our vibe – grab your notebook or your iNotes and get those gratitudes flowin'.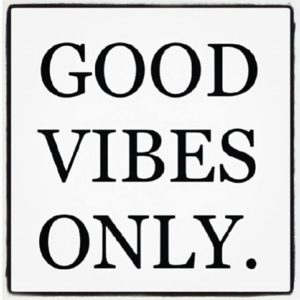 + Sunshine on a Winter's day.
+ Vege patches and produce swaps.
+ New friends, old friends, silly friends, drunk friends.
+ Living vicariously through travel adventures.
+ The blissful simplicity of once mundane tasks, when done mindfully.
+ Crafternoon projects.
+ Rosé.
+ Philodendrons and every other new plant species that I've accumulated.
+ Creative flow.
+ Whatsapp phone calls connecting Perth to QLD hammocks.
+ Babysitting. And being able to return said child once I have kissed + cuddled him into oblivion.
+ Kale. Seriously, obsessed.
+ Successfully beating my coffee bean addiction. 3 weeks clean guys.
+ The long awaited return of housemates.
+ Morning coffee.
+ Oat milk. An epic replacement to my allergy inducing soy mate.
+ Documentaries.
+ The mother flippin' Olympics.
+ The joy in ticking off 'to-do' list items.
+ Entrepreneurialship.
+ Female empowerment + friendships based on uplifting +supporting.
+ Splitting your lip open from smiling too much. True story.
+ Real Living magazine on a lazy Sunday afternoon.
+ Travel brochures, travel books and travel blogs. The bug is real, friends.
+ Community + collaboration.
+ Outdoor hikes + sunrises.
+ Sleeping in your lush sheets a few minutes longer, listening to the rain.
+ Birthdays + celebrations.
+ Vegetarian spag bol. Yes. 
+ Coffee scrubs + oh-so-fresh skin.
+ D+Ms over cups of coffee. Or wine. 
+ Meeting creative souls who inspire the devil out of me.
+ Smiles. And laughs that start at your belly.
+ Early evenings in bed with a good book.
+ Late evenings in bed with good chats.
+ Vibrant colour.
+ Raging seas.
+ Just about everything.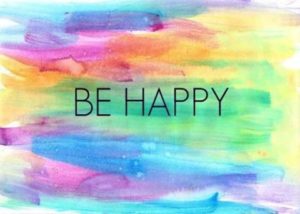 Blessings and happy vibes galore x