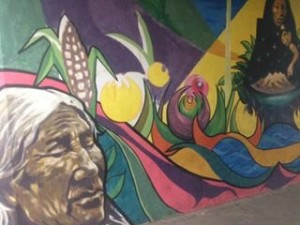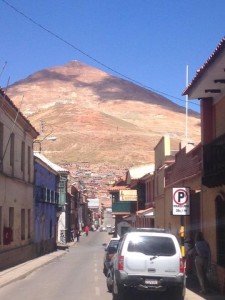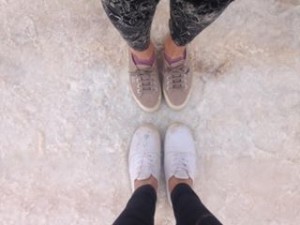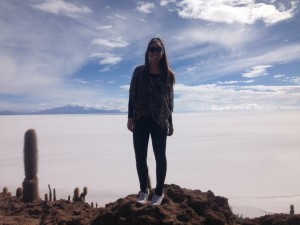 When it came to planning my South American adventure – there were a few places that were absolute definites, cementing their place in the itinerary early, and then there were some that sort of just fell into place. Bolivia was a country that I didn't know too much about, that I was very close to leaving out in favour of Chile or Argentina & that, to be honest, I was probably the least excited about. But this absolute gem of a country has surpassed all of my expectations & has left me feeling so grateful for having trusted my gut. I mentioned in a recent Insta post, whilst in the amazing Brazilian city of Florianopolis, that I had never felt more aligned or more 'on my intended path' than I did on the amazing stretch of beach watching the sun go down on Easter evening. That same profound sense of 'yep, I'm exactly where I'm meant to be' struck numerous times in Bolivia.
Today's post is a little more travel post-esque with the highlights, lowlights, tips & tricks of Bolivian travel. But I hope that it inspires you to perhaps consider a sneaky little trip one day to this absolutely amazing place.
SUCRE
The capital of Bolivia and at an altitude of 2800m above sea level, sucre is a lovely, safe & vibrant city. It offers you the opportunity for pretty much every kind of holiday – relaxation, adventure, educational//historical, partying … We opted for e) all of the above.
Highlights were – Parque Cretácico where they host the world's largest collection of dinosaur footprints; the Cathedral tour & Mirador (lookout) to get sweeping views of all of Sucre; Parati which is an incredible little chocolatier with DELICIOUS & ridiculously cheap Bolivian chocolate (we were told, best in Bolivia); salsa lessons & partying at Joy ride cafe; Condor cafe for the best dang vegetarian food & beautiful lounge area; for meat eaters it was highly recommended to visit El Patio for salteñas & empanadas (I opted for almond milk horchata & it was AMAZING!).
Lowlights – the hangover after the epic night at joyride; mild altitude funkiness in the first day or two or getting to this higher located city;
POTOSI
This town offered a quick stopover in the midst of our Bolivian journey. Made famous//what it is by Rich hill – a huge terracotta coloured mountain that boasts over 400 silver mines & is the main industry for the people of potosi. The town itself is simple, quaint & quiet. We spent our time on a quick city tour, visiting the main square, learning about the three day Bolivian wedding traditions (& subsequently trying to score an invite, alas no luck) and trying out the local cuisine.
Highlights were – volcanic rock soup where the dish was served bubbling & simmering thanks to a hot rock that's placed in the centre to continue its cooking process – delish! A few of the tour group participants chose to visit the silver mines, and raved about it. But we had watched a documentary, Minero del Diablo, that shone a light on the deadly nature of the mining profession, the lack of true choice in working within the mines (both adults & children are often forced into the mines due to poverty & lack of other employment opportunities), the scary conditions of even the tours (let alone the day to day working environment) – so I felt it was an additional activity that I wasn't too fussed on missing out on. Everyone I spoke to who attended though, absolutely recommended it and found it really eye opening. So make your own choice & enjoy! The final highlight of both Potosi and the trip thus far were Aguas Callientes (natural hot springs) that were high up in the mountain ranges and offered the most spectacular view. The water was amazing & we treated ourselves to a spa day by collecting mud from the bottom of the springs & lathering it on. Treś chic. Oh fun side fact – you can only swim around the perimeter of the springs as in the centre there's a sort of current//whirlpool that is so strong it has sucked in swimmers & their bodies have emerged days later. As you can imagine, I clung to that perimeter like a frikkin leach.
Lowlights – at 4080m, Potosi is risky business for those affected by altitude. Luckily the majority of our group were fine. I felt a little giddy//adrenaliney but that was fortunately the extent. You can opt to take altitude meds (prescribed by a GP) if you're particularly worried but I found that lots of water, taking it easy & enjoying the natural medicinal benefits of coca leaves & tea (HUGE in Bolivia and Peru) were remedy enough.
HOT TIP – plan your itinerary carefully in terms of altitude. By starting in Santa Cruz to Sucre to Potosi to La Paz – it meant that we had ample time to acclimatise to the doozies. Additional hot tip – hangovers are a bitch in altitude & you tend to get drunk really fast. Drink plenty of water, keep your friends close and sleep, open mouthed and dribbling, the whole following day during your seven hour bus commute.
Uyuni//Salt Flats
This almost necessitated an entire post on its own. The absolute pinnacle of our Bolivian adventure and one of the most significant and profound experiences of my life. Firstly – Uyuni – a ghost town of a place located in the middle of nowhere but one that possesses such charm and a surprisingly strong nightlife. We used this as a stopover before heading to the salt flats on a three day expedition – so didn't have too much time to explore but it tends to be the general purpose of the town – to provide short term refuge for salt flat seekers.
Highlights were without a doubt the night spent at Extreme Fun Pub – where they had a conditional offer of all night happy hour. What were the conditions you ask? Well my classy friends – for the low low price of your dignity (read: having 'extreme fun pub' written on your ass and having the manager authorise it with a photo and a large, round, cold stamp) you could enjoy happy hour priced drinks of your choosing. Naturally five of us couldn't refuse such a bargain and thus Uyuni was privy to the views of five white, freezing cold UK and Australian asses. You're welcome Uyuni.
Now the salt flats – for three days we ventured via 4wd across the ever changing landscape of salt flats, desert, mountain ranges, snow topped fields, llama laden paddocks … It was phenomenal. Highllights were – obviously the salt flats (the main attraction & star of the show) ranked as a huge highlight of the venture. Stretching over 10000sqkm, the vast, white, hexagonally patterned flats were an incredible sight. The photo shoots had us all in fits of laughter as we posed with 'life size' looking dinosaurs, danced out of a Coke can, balanced atop beer cans and wine bottles. So much fun. Second highlight and probably the most unexpected of the trip were the jeep journeys! Travelling via jeep for stretches of up to 5 hours (and totalling 11hrs over the day) doesn't sound like fun but it was seriously the best experience. Not only were we blessed with the most captivating views (including this señorita's first snow feat. handmade snowball) but our driver, a Bolivian gentleman named Neyer, made sure that our trip was the most fun it could possibly be. Neyer revealed his love of driving, making friends, learning English//Spanish translations, and oh dirty phat beats. We were able to play our own music & I have never seen a man's face light up like his did when 'Turn down for what' came on. Out came the thug arms, head nod & impressive lyric recital. Best ever.
Lowlights – the frikkin cold. Holy crap. I don't do well in the cold at the best of times but this was in another league. Our weather app told us that outside (due to the wind & open spaces) felt like -10. Naturally I wore about 15 layers. And drank red wine, just for the warmth. Also the altitude can get pretty extreme, and we hit 5100m on the final day of our trek. Like I've mentioned, fortunately for most it was fine, but definitely worth investigating or at least being aware of for your own travels.
La Paz
I don't know what exactly I was expecting of La Paz but from the majority of articles and travel books I read – I had been overwhelmed with the notion of its 'strangeness'. Witches markets, high altitudes, manic traffic, a heavy city population & pockets of significant poverty, it wasn't necessarily a place I was 'looking forward to' but one that I definitely felt I needed to see & experience for myself. Turns out – you should never make assumptions or predictions until you've experienced something for yourself. I fucking LOVED La Paz. I loved its colours, the congestion of people, its sights, its adventures, its quirkiness. If you take it on what it is, raw & messy at times, without expecting it to be anything else – it's magical. We arrived late afternoon & our guide took us on a three hour walking tour of the main city & notable buildings. The next day we spent exploring the markets & enjoying the slower paced life as a few of us were nursing giant La Pazian hangovers. We spent the afternoon exploring the highest point of the city, and in fact headed to El Alto, another city that sits atop La Paz which we were able to access via cable car. If you have the opportunity to do cable cars whilst in La Paz – do it. For only 9 Boliviano ($2AUD) you're able to ride the yellow line all the way up to El Alto and the green line all the way down to the lower point of the city. The cable cars are new, having only been running for approximately 12 months, and offer the most incredible views of the crazy city of La Paz. Sweeping views of terracotta coloured homes, clustered together in the thousands and juxtaposed with the incredible backdrop of snow capped mountains – seriously a sight for sore eyes. Amazing. On the taxi ride home I was absolutely stoked to travel past San Pedro prison – the infamous prison made famous but a biography//exposé on the corruption behind this Bolivian penile system "Marching Powder". They used to offer tours through the prisons, with tourists taken through & promised safety and an eye opening experience, even having travel experts Lonely Planet recommending it in their guides to La Paz but stories have emerged of now the tours being canceled with many male tourists attacked and many female tourists sexually assaulted. I was pretty devastated that I couldn't see the prison that I had so closely come to know through my book – but definitely pleased to have passed it safely on the non-locked in side of the concrete wall. We had a very early night as I (stupidly//ambitiously//deliriously//proudly) had signed up for the death road adventure ride the next day. I'm going to do a whole post on this as I couldn't possibly summarise the experience in a single paragraph – keep yo' eyes peeled.
Highlights included the witches markets where you could purchase potions, herbal remedies, llama foetuses (yeah … not a fan), totems & pendants, good luck idols and all sorts of crazy things. Along the same road of market stalls were shops dedicated to textiles, clothing, gifts & homewares. Imagine the colours of South America on roids – that's what these stores were like & I couldn't be happier. The shop owners were so beautiful & friendly – always offering help as much as possible in broken English or simple Spanish for very beginner speakers like me! Cable cars definitely rank highly on the highlights list too – a must do I feel whilst in La Paz. Wild Rover, a rowdy and energetic hostel, offers an amazing bar and vibe to both its guests and their friends and 17.50 bolliviano ($3.60AUD) tequila sunrises went down an absolute treat (read: happy hour meant Wild Rover, and subsequently Plan B & Hard Rock Café, were blessed with four very drunk tourists armed with overconfident and under reputable dance moves). And lastly, death road. The single most incredible experience and greatest day of my like thus far. I heart the shit out of La Paz.
Lowlights – traffic is mental and you kind of need to sit back, trust your drivers and pray to god that you're delivered to your destination in one piece. No rules, no worries. The best way to cross the street? To run like fug.
For those of you still reading – Gracias amigos. I hope you enjoyed reading as much as I enjoyed recapping & reliving the incredible experiences of Bolivia & this second section of my South American travels.
Remember to look out for my death road recap in the next post!
Blessings, colours, cheap cocktails & one very happy wanderlust ridden Australian x