A few weeks ago – I sent the following letter out to my family. I thought I would share on here because, well since when do I hold back on sharing just about errything on this blog. So here is my heart, open and raw, and feeling extra hopeful and inspired this Christmas.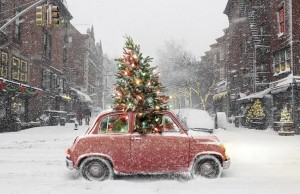 ________________________________________________________
What the world means more of …
+ Love
+ Compassion
+ Generosity
+ Community
+ Connection
+ Joy
+ Presence
+ Fairness and equality
+ Kind words
What the world needs less of …
+ "Stuff"
+ Single use plastics
+ Unnecessary packaging
+ Distractions
+ Consumables
This is where my head has been at over the past few months, so I wanted to write a little (love) letter to all of you to explain what I'm hoping my Christmas looks like.
After a pretty messed up year (which brought with it both happy and painful experiences) I have had a lot of time to reflect on what my priorities are and what I want to experience from my very short and impermanent time on earth. I am feeling excited and empowered to make choices that align with the world I want to see and the life I want to lead. Sorry for the hippie crap.
So this is where you come in. Next year is a big ole question mark for me. I don't know where it'll take me. Whether I will travel or move to Perth or stay down here or sell the clinic … I just don't know. Therefore accumulating more 'stuff' at Christmas time, "just because", when I don't know where I will store it or what I will need … just doesn't make sense.
Spending Christmas with YOU is truly, truly, my ideal gift. A day//night of family and good food and way too much wine, sounds so so epic. So that is Option One for those of you wanting to get me something that I really will love. Just you.
Option two. I'm so bloody lucky. I have a roof over my head, food in my tummy, people who love me and disposable income to spend on my wants … BLOODY lucky. So I would love if my presents were instead donated to others who aren't so lucky. My favourite organisations are – Oxfam, Edgar's Mission, Syrian refugee donation tubs and the World Wildlife Fund (WWF). But get creative and maybe pick one that you feel represents you//aligns with you!
Option three. Sustainable gifts from the heart. So perhaps vouchers for things like Kindle//Amazon (to help my brain grow); Inika products (http://www.inika.com.au/ – to make me pretty); money or vouchers (to put towards my dreams); Biome voucher (http://www.biome.com.au/ – to buy earth friendly goodies); ANY gift made by you. Seriously. If you're hellbent on getting me something tangible, I would love something that's low impact, kind to the earth and something you think I will use//value.
Converselyyyyyy – I will be trying my hardest to make gifts or to only source gifts locally (with little to no packaging, no unfair conditions of them being made and bla bla) so please know that it's not because I've been stingey that you're getting something little or DIY – it's just because that's what I'm hoping for in return.
I hope this all makes sense and you can support my thoughts//ramblings! Please please know that I don't at all mean to offend, I have adored every single gift that I ever received from you, and completely trust in your present giving choices hehe. But just wanted to be honest and share where I am at too.
ALL MY LOVE! I can't wait to celebrate with you all at Christmas!!
Emy x
Image sourced from here