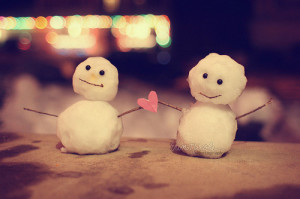 I cannot even begin to explain how much I adore this time of year. Everything becomes magical. The 'festive spirit' is contagious and it persuades even the grumpiest of Christmas grinches to stop and smell the holly. Christmas, to me, just means 'love'. Seriously, I am never as surrounded by love and as giving of love than as at Christmas. Family gatherings, picnics with friends, exchanging seasons' greetings with everyone you come in contact you … love is absolutely everywhere.
Above all, icing on the christmas pudding really, was always the joy of giving and receiving of presents. I would often say that I didn't care about presents, that presence was all that mattered, but secretly I adored receiving gifts. How sneaky of me!
This year, everything feels different. Whether it's due to recent circumstances and the loss of one of the absolute loves of my life; or whether it's just me growing up and coming into my own – but this year I am looking at christmas in an entirely different light. I am more excited for this time of year than ever before; I am bursting with love and can't wait to connect with all of my nearest and dearest; I am craving love soaked meals shared amongst kindred souls; I am beside myself imagining the exchange of gifts around the tree; I can already hear the calming melodies of carols. Oh and did I mention that I'm planning this magical christmas with absolutely zero waste.

The concept of a No Waste Festive Season was introduced to me by the incredible organisation that I have been following and supporting for some time now. The 1 Million Women initiative, a project aimed at attracting the promise of 1 Million Women to become everyday activists and revolutionists in the fight against Climate Change.
"Rubbish volumes in Australia rise by 30%. The average Australian is buying 16 gifts during this time and spending around $475 in the process. Most of the items we buy will be packed in unnecessary amounts of plastic, cardboard and foam, held in place with plastic or metal ties."
These statistics just didn't sit right with me. When I recalled memories of Christmases past, they weren't of the gifts I received or the mass portions of food that I ate (and then threw away); but instead they were of the early morning ritual in our family of getting up early, sharing kisses and sitting together around the tree, sipping tea and basking in the magic of the day. Memories of the beautiful messages of love that were spoken to one another, written in cards, texted throughout the day, conveyed through cuddles and kisses. Christmas has become so far removed from its true purpose, its true meaning, of love and connectedness.
I have spent so many December days running around from store to store, stressing about what gifts to by the people in my life, what present would truly reflect how I feel about them. Somehow a flashy (pun intended) camera didn't quite capture (double pun) how much Dave had been one of the most profound sources of love and support over the year; the Mimco bag didn't do justice in showing my sister just how much I treasure our relationship and how proud I am of her … these were just things. Obviously, we all want to 'spoil' our loved ones during these times of celebration. We want to splurge and to bring them joy and to see them smile. But, at the heart of it, wouldn't they be just as joyful, just as appreciative, just as blessed with a love letter and gift that you took the time to create for them, than with the latest Nikes? I know what I choose, and I choose love and presence, hands down. Every single holly jolly time.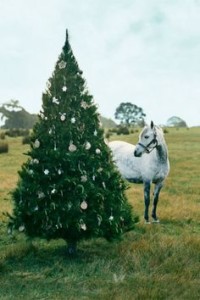 I don't like to impose my 'quirky projects' on others. As my mum says, being able to choose and give something that she knows I would love, means the world to her. But I am writing this post to declare to each and everyone of my loved ones, that what would bring me the utmost joy and the fullest of hearts – is simply, them. Give me a cuddle, share a memory of our year together, smile and be grateful. I swear to Santa's strained belt buckle, that right there, would mean everything to me and more.
This year I am choosing to make presents for those incredible souls in my life. I have already started collecting materials (both upcycled and sourced); I have a plan of attack and I have so much love pouring into every nook and cranny of these gifts that sitting down to work on them is quickly becoming my favourite part of the day. I am not artistically talented. Like, at all. That's not me being modest or being demure, that's me telling it like it is. My mama and sister seemed to suck all the creative genius out of the ether, leaving only scraps for me! So, honestly, if I can scrounge up some pressies out of upcycled materials, I know that you can too.
This post serves a few purposes. Firstly – it's to raise awareness of the amazing No Waste Festive Season campaign where even small and simple changes, contribute to phenomenal and significant global change. Secondly – it's a heads up to my family and friends that you'll be getting DIY gifts this year. I hope that's ok. If you hold them up close to your ear, I swear you can hear me saying 'I love you!'. And thirdly – it's a request to those same fabulous little angels that if you are deciding what to get me this Christmas, please consider above all to just spend some true and uninterrupted time with me, or to give me a love soaked experience or voucher (like a coffee date with you; promise of a beach walk etc), or to consider donating to Oxfam, WWF or 1MillionWomen, or make me something small and simple from the heart. I would be even more in awe and love and besotted by you than I already am (which is SHITLOADS!).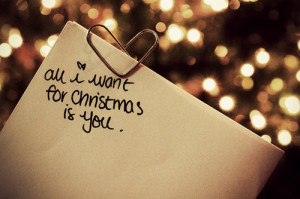 Wishing you all a beautiful, peaceful, kind and joyous Christmas, celebrated with your loved ones by your side.
I would love to talk more with anyone who is interested in pledging a No Waste Festive Season – let's get a little community going and keep the work of 1MillionWomen rollin'.
Blessings and a holly jolly, red nosed reindeer, mistletoe kisses kind of day x