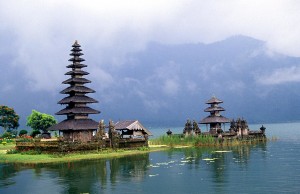 Ah, the interweb is being a dunce and I can't upload personal photos. Watch this space!
If you are a regular reader of the blog, or follow me over on instagram, or if I'm lucky enough to have you as a real life friend and loved one – you will be well aware that I have just returned from a week in Bali. It was magical. Every minute was spent in the company of my beautiful mama and sister and this precious time together was extremely overdue. We wined, dined, laughed, walked, exercised, shopped, got massages, slept, rested, sun baked, shared stories – it was heaven. I kept reminding myself, and set the intention early on, to take the time to stop and be truly present. Observing and experiences the moments as they passed. And I did. I appreciated every second of being in the sun, of the smells and sights of the Bali streets on balmy nights, of time with my mum and sister which never seems close to being enough. But – despite my best efforts – the week flew by. Seriously. I found myself sitting on the plane, Perth bound, wondering how the frick time could go by so very fast. It struck me that the age old wisdom of 'being present' and 'living in the now' couldn't be more true. All we have are 'nows' and the collective series of 'nows' bunch together and form our experiences, memories and lives. Each moment is sacred, unique and to be experienced completely and totally with our whole selves. Epiphany over, let's get to the juicy deets.
What did the week entail?
I touched on it above but I will elaborate a little here. We tried to make the most of our relatively short trip by ensuring that every day was filled with a little rest and relaxation, a little exploring, a little eating//drinking and a little sun soaking.
+We shopped a little – although we were all super tame and came back with about half of the money we left with – and uncovered a few hidden gems.
+ We were pampered everyday. Seriously – either a massage, pedicure or facial – we made sure that we rewarding ourselves with 'us' time erryday. Cool Spa (haha best name) was one of our favourites and on our first massage, we all promptly became far too relaxed and fell asleep. We were gifted a treatment from the hotel for The Care day spa and it was magical. Shanny and I were massaged by dudes which was initially unsettling but turned out to be the best thing EVER.
+ We lazed by the pool. Erryday. Shannon and I weirded out everyone in the pool area but doing crazy reenactments, races wearing one around as snail shells and laughing way too loud at the dumbest things. Mum looked on, like a bloody glamazon, in her beautiful bathers and resort chic hat and made Shannon and I question why we weren't blessed with her poolside grace!
+ I read. I read two and a half books. It was realised that I read way too fast. An early participant in speed reading workshops – I have never been able to unlearn this technique and entire books are guzzled in mere days. I finished off my latest 'book club' read; I inhaled every Britishly accented word from Russell Brands' psyche and I laughed out loud reading Lena Dunham's 'Not That Kind of Girl'. I lovvvvve reading and I really want to commit to reading a little more when I'm not on vaycay. I also have realised how much I prefer good old fashioned paper and ink books as opposed to ebooks.
+ We cooked! As a treat for mama bear for organising the holiday and for just being amazing – we booked her a surprise day in Ubud through Payuk Bali. I seriously cannot recommend this experience, or this company enough. This beautiful day starts off at the markets where we learnt about some of the produce that we would be cooking with and got a chance to try a few weird fruits; we then headed off to the rice fields and learnt a little about how they harvest and produce incredible quantities of rice to meet demands; we made blessings//offerings for the good and bad spirits; we learnt how coconut oil and coconut milk are make (it was so cool to see this process in action!); and o' course, we cooked up a storm. It was amazing! Beautiful curries, satay sticks, soup, steamed fish – it was delish. The chef happily catered to a vego menu for me and it meant I got to do HEAPS of cooking myself (as being sans meat also meant sans partner due to odd numbers!). My favourite dish was this incredible bean salad we made and also the peanut sauce that tasted so freakin' yum on its own or with rice.
+ We dined. My favourite places were Revolver, Mamasan (where my Mama(san) took us for a spoilt dinner on our final night. It was amazing) and of course Down to Earth cafe. I had a raw burger and a maca cacao shake (the maca root was a little too strong for my taste though!). PLUS I was lucky enough to run into two beautiful bloggers who were just so lovely in person – Adele (VegieHead) and Robyn (Girl on Raw).
So there you have in my angels. A week in review and such treasured memories that I will hold dear forever. My family, and friends, mean everything to me and since moving away it often seems that time with them is limited or seldom – but to be able to spend 7 days straight with two of my favourite people in the whole wide world, was just magical. I am beyond blessed. I am loved, I am happy and I am grateful.
Blessings, bali kisses and sunburnt forehead strips x
Stupid generic photo found here.