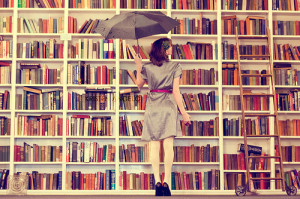 Today – I'm opening up my Blessed Library and welcoming you all in. I am often asked to recommend books or resources to people who are embarking on an inwards-bound journey and so I had been collating this list for sometime. I would love to hear from you and what books you have found to be inspiring, transformative, game changing etc. Let's start the world's coolest book club. Yes.
Health/Diet
Crazy Sexy Diet – Kris Carr
Make Peace with your Plate – Jessica Ainscough
The Kind Life – Alicia Silverstone 
Home and Environment
Earth Calling – Ted Carter and Ellen Gunter
Down to Earth – Rhonda Hetzel
The Virtuous Consumer – Leslie Garrett
Spirituality and Personal Development
You can Heal your Life & Heart Thoughts – Louise Hay
Soul Lessons – Sonia Croquette
The Fire Starter Sessions & The Desire Map – Danielle LaPorte
Spirit Junkie – Gabrielle Bernstein
The Honest Life – Jessica Alba
The Power of Now – Eckhart Tolle 
Business and Professional Development
Authentic Success – Robert Holden
Living Big – Pam Grout
Pencils of Promise – Adam Braun
Think and Grow Rich – Napolean Hill
Society and Current Affairs
Half the Sky – Nicholas D. Kristof and Sheryn WuDunn
I am Malala – Malala Yousafzai
So there you have it – my heart and soul captured in the written word.
What books have you buzzin'?
Blessings and piles and piles of amazing literature x
_________________________________________________________
Gorgeous image found here