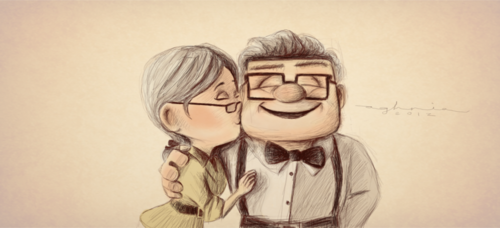 This one has been brewing for a while. And I've been hesitant, so hesitant, to share because it's our story. Ours. I don't want to tarnish it with over sharing or reduce it down to words on a page – because it's beyond that. But I do feel that the lessons I learnt leading up to this were profound and transformative, and ultimately led me to him. So I'm going to share a little above love – because if you can't write about love on Valentine's Day then when the fudge can you?
I was in a long term relationship for all of my adult life. I hadn't known what it was like to stand on my own two feet – I was in a team before I got a chance to figure out how I could play solo. Which is great for some – but I had a shittonne or growing to do. I was fearful and crazy codependent. Insecure to the nth degree and ultimately I think I put too many expectations on my partner and what I thought a relationship should be.
The universe knew that I needed to be single. It knew that I had so many fucking lessons to learn before I was ready to open up my heart again. My gut tugged me this way and that – on adventures overseas, towards projects and dizzying aspirations and goals, to strike up friendships with new and wonderful people and to ultimately see that, even if no one ever came along, that my life could be pretty furgin' magical all on my own.
And here's where I set up camp for two years. In single town – where I never needed to check in with anyone before making plans, booked holidays on whim with friends and family, dated a little, kissed some lovely (and not so lovely) men, learnt more about what I liked and didn't like, gave myself permission to spend my days exactly how I wanted and started to relish in the life that I had fallen into.
Then, on a night in early August, after a full moon and a big energetic pull to clear some stuffy, love vibe energies – I had an intense meditation followed by a chat with ole mate moon. I'm being serious. After my medi, the room felt full, like someone was in there. So I just started chatting and it felt like (finally) I was being heard. And my message was pretty clear.
"I'm ready. Send him."
Right away I felt a little seize in my stomach – like a knot of resistance that only really comes around when your body knows something that you don't – that gut instinct that leaves no room for uncertainty. "Oof, yep. Felt that. But trust me, I'm ready". Another stomach flip. "Ok I know I still have stuff I'll struggle to let go of if he comes. Like travel, my independence, the freedom to drop everything and follow whateverrrrr lights me up". Resistance eases. "But I want someone that I don't have to choose x or y with. Send someone who I can explore the world with, who will support my crazy passions, who will give me space to be me because they love seeing me light up with enthusiasm". Resistance fucking poofs. And then? It honestly felt like a weight lifted and I suddenly could breathe. Then just a whole, reassuring and complete thought popped into my head – "He's coming".
Now if you're still with me and I didn't lose you down the garden path of fru fru – cheers. I am even cringing reading that. And I love cheesy rom coms more than the average Joe. But I honestly feel that this exploration and release was soooo furgin imperative to the proceeding months – it felt a sort of disservice not to share it if anyone was curious or unsure as to the power of these practices.
Look, I'm not saying he's 110% the one that I spoke about in my meditation [or in an ideal partner list I wrote a year before after being prompted by a friend] or the guy I was talking to in this post. But, I met N two days later. And he checked off errything on the list of what I thought I wanted and who I thought I was ready to call in. In fact, he smashed it out the park. I've since learned that feelings of ease, and unconditionality, and profound support are synonymous with a relationship that makes you feel all tizzy.
So … here's to love and adoration. Because we all deserve it in bucketfuls. Today and everyday.
Blessings, love heart eye emojis and hongi kisses x
Images sourced here.