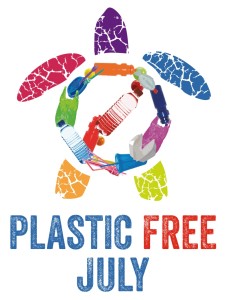 Hey-o it's my favourite month! Apart from September. And December. Ok it's my top three favourite month! Environmental consciousness and standing up for this amazing little planet is my jam – so you can imagine my excitement now that we are approaching a HUGE month of advocacy and errybody is amping up their efforts to tread a little lighter. Campaigns that educate and inspire and contribute towards epic local and global change completely have my tick of approval … cue Plastic Free July.
PFJ is a challenge for its participants to be more plastic aware over the month and to pledge 'no plastic'. The website shares details of the challenge, resources to support and cheerlead your efforts and a whole heap of information about the importance of living more mindfully and consciously when it comes to our choices as consumers. We have a whole lot more power than we give ourselves credit for – your individual contribution to this cause will cause huge ripples in the community and will be a catalyst for significant change. Never ever doubt or question your influence when it comes to environmental conservation and the impact of your decisions on the health and vibrancy of our planet – it's immeasurable. So let's use that power to do good and change the world, shall we?
If you want to learn more about the impact of our plastic consumption or how you can make a difference – check out the Bless this Mess archives here, here, here and here for a plethora of all inspiring and earth-lovin' vibes.
BTM's guide to your month of plastic free livin' (and incidental high vibin') :
REDUCE
+ If the notion of going completely sans plastic for the month terrifies you … just aim to reduce. Every little bit counts and is a step in the right direction. If you find yourself regularly enjoying a take away cappucino (let's hang out, I like you) pledge to bring your own cup along and say NO to single use coffee cups. This single change will make the world of difference.
+ Keep a fork, spoon and knife in your bag//suitcase//care and say NO to single use plastic cutlery.
+ BYO bags to your next grocery shop and say NO to plastic bags (blergh, these are so 1990).
+ Buy in bulk and avoid wildly unnecessary plastic packaging on your produce. Mother Nature ain't no fool. She packaged bananas in an entirely biodegradable skin, she made erry part of the carrot edible, she made sure you could eat the whole almond without waste and leftovers. Clever minx.
REUSE
+ Reusable cutlery …
+ Reusable bags …
+ Reusable food storage (cling wrap is nasty business) …
+ Reusable and eco friendly errything available at Biome (my favourite one stop shop for my … well everythings).
RECYCLE
+ Get familiar with your local recycling protocols and procedures
+ Compost organic materials and give your garden (and the wormies) some extra love!
+ Upcycle. Turn junk into treasures with these upcycle inspo sources!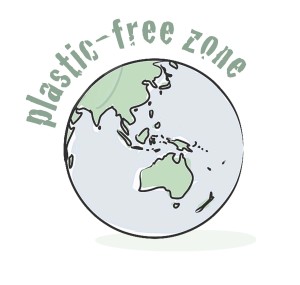 Blessings and a big ole flip of the bird to single use plastic x
Images sourced here | here