I've been bonafide vego (inconsistently) for about four years. Since I flew from the nest and kicked off my adventures living in the South West of WA. My decision to go sans meat was originally fuelled by health reasons and personal choice – I never loved meat and it never really made my body feel all that great. Over the next few years I learnt more and more about the health aspects of adopting a plant based lifestyle, the nasty (often hidden) side of animal agriculture and the ethical violation of millions of animals everyday. This kind of just reassured me that, yep, this was the right choice for me.
But for the better part of this year (since 9th of January) I have been living completely plant based with nil animal products or byproducts. So the sneaky fortnightly eggs I was having, or the feta on my salad … they were bid adieu and I embarked on this new little side path. It has brought with it tremendous lessons already. I kind of thought that, being vego for a while, this next stage would be easy peasy. I've even done 'two week' challenges in the past. But this feels different as I think my body and my heart know that this isn't a temporary hiatus, this is a permanent lifestyle change. I've been endeavouring to find alternatives that satisfy, not just myself but, others too. So when I'm chowing down and sharing meals with friends – if they're eating the same as me, I want them to be happy and enjoy the meal; and if they're eating a different dish, I want to be comfortable with my dish in front of them and get the conversation going. I find that people thus far have been beautifully accepting and supporting, but occassionally I've hit a roadbump and have been confronted by someone who just doesn't 'get it'. People like my beautiful papa bear who just doesn't see the sense in it, and will often pity my meal (even when I'm stoked with it) because it doesn't really fit with the meals and plates that he has grown accustomed to. And that's ok, because I am strong and resilient enough in my own decision to just keep on keepin' on.
But what I have discovered, in my quest to find vegan options and alternatives, is that there is a little movement in the works. MOST restaurants, cafes and bars have vegan food options on their menu, or are happy to tweak their menu to cater for these dietary requests. Grocery stores like IGA, Coles and Woolworths are starting to stock high quality, affordable and delicious vegan options. High profile chefs like Jamie Oliver – are promoting and offering a range of vegan recipes to meet the demands of their audience requests. There's never been a better time (or more necessary time – I might add) to explore a whole foods, plant based diet. And in today's post I wanted to share with you three brilliant films to add to your 'watch list' and that will inspire, educate and enlighten you beyond belief. All of these do educate on and advocate for plant based living – but each tackle the issue from a completely different, but nonetheless compelling, angle. And before you say 'oh those movies make you want to be vego hey?', 'I can't watch that it'll make me give up meat' – I beg of you to give them a go. I completely completely believe that an educated decision is the right decision and if you watch these films and choose to keep eating meat – that is absolutely your empowered choice, and I will commend your choice. But if you continue to eat the food on your plate without any need or want to learn more about how it got there, or what it's made or what it's doing to your body – then that's a little like burying your head in the sand when there's craziness around you and believing that nothing is going on.
// EARTHLINGS // – The Ethical View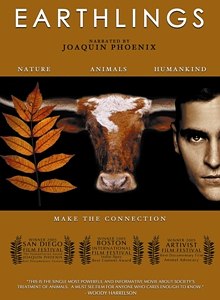 // FORKS OVER KNIVES // – The Nutritional/Health View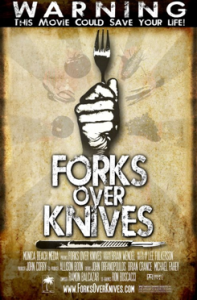 // COWSPIRICY // – The Environmental View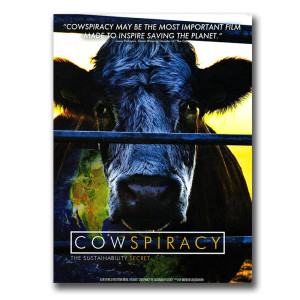 Blessings and plant powered cuddles x
Images sourced from here | here | here